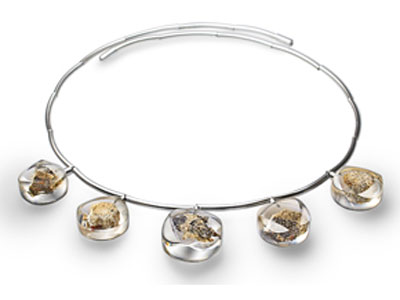 The Guggenheim Museum
In honor of the museum's 50th anniversary, the Guggenheim is releasing a line of jewelry called "Restoration Rocks," featuring actual one-of-a-kind fragments of the Frank Lloyd Wright-designed building gathered during its 2007 overhaul.
Each of the pieces -- from this tiered choker for $215 to a pair of cufflinks for $135 -- were designed by California-based jewelry artist Cara Tilker, and have the same slick modern aesthetic for which the museum is so well-known. These limited-edition stunners would make superb holiday gifts for any art lover, and if you're feeling really flush, try out the 14K-gold versions ($650-$4350).