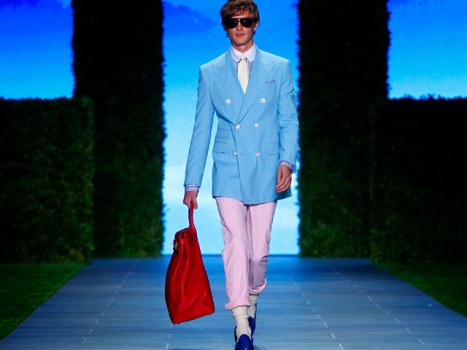 AP
Though much of Fashion Week takes place just underneath the city's newest landmark, Tommy Hilfiger gets the distinction of being the first to actually use the High Line as his runway for his spring 2012 menswear show on September 9.
According to WWD, the designer is "looking forward to having all his guests at one showing against the iconic view of the Hudson River at dusk." Indeed, the prospect of turning the High Line into a runway sets one's imagination running with possibilities; If anyone wondered how the designer would follow up his star-studded, Strokes-playing 25th anniversary festivities last year, this is a fitting answer.
Meanwhile, Hilfiger's womenswear show -- for which two tickets are being auctioned on charitybuzz -- is set for a more traditional venue in the tents on Sunday, September 11.