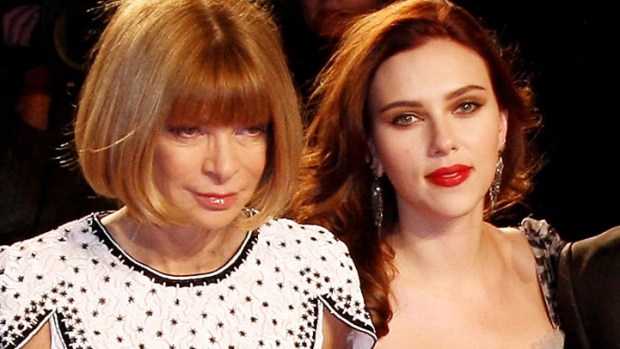 Getty Images
Anna Wintour and Scarlett Johansson at a party in Milan in 2009.
Vogue editor-in-chief Anna Wintour has long been a supporter of President Obama, even hosting a swanky fundraiser with Harvey Weinstein for the President as recently last last summer. Her latest project involves "Runway to Win," a fashion initiative in which designers create exclusive items promoting (and benefiting) Obama's campaign.
Not only is she reportedly a major architect behind the initiative, she's planning to host a big fundraiser for "Runway to Win" with Scarlett Johansson as a co-host. According to Page Six, Wintour's shindig will take place on February 7 -- just two days before the big kick-off of New York Fashion Week -- at the Theory store in the Meatpacking District.