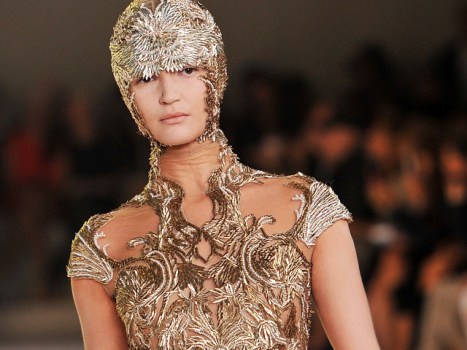 Getty Images
A look from the Spring 2012 Alexander McQueen collection, shown on the runway in Paris.
Sarah Burton's third collection for Alexander McQueen debuted in Paris on Tuesday, revealing a fantastical series of ensembles with breathtaking headgear and masks.
Some masks covered the models' faces entirely, while others seemed more like lace veils. The overall effect of the collection was a spooky kind of beautiful, with bondage details like shoes laced up the calf and corseting were paired with lighter materials like tulle and lace.