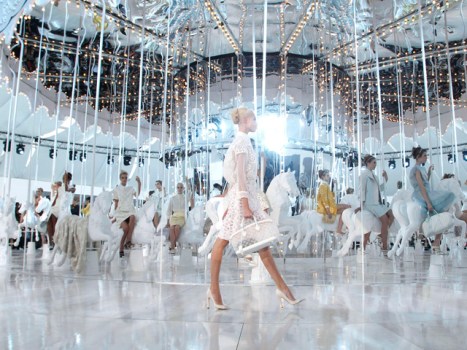 Getty Images
A moving carousel served as the centerpiece of Louis Vuitton's Spring 2012 show.
Marc Jacobs is well-known for creating elaborate sets for his various fashion shows (second perhaps only to Karl Lagerfeld's epic sets at Chanel), and his latest effort for the Spring 2012 Louis Vuitton collection in Paris was one of the most spectacular yet. Models rode on a lovely pastel carousel, disembarking to walk the runway, each in turn.
As if all that weren't enough: Supermodel Kate Moss also took a turn on the catwalk -- she also walked in Vuitton's Fall 2011 show, smoking a cigarette -- wearing a voluminous white minidress.