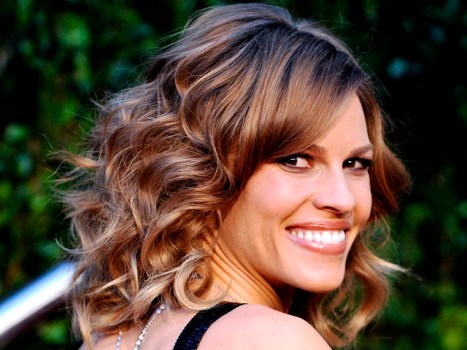 FilmMagic
Hilary Swank is teaming up with horror master John Carpenter for a big-screen adaptation of Fangland, a post-9/11 retelling of Bram Stoker's Dracula set in New York City. Check out our other favorite scream queens of yesterday and today.
First, Karl Lagerfeld collaborates with Macy's and now we hear perhaps an even stranger rumor that Hilary Swank has a fashion game show in the works.
It's not that she doesn't always look fashionable on the red carpet, but Hilary Swank choosing a fashion game show (on the CW network, no less) as her next project—actually, any game show, for that matter—seems surprising. The serious, two-time Oscar winner is rumored to be developing a "studio-based game show in which self-described fashion diehards will be tested on their knowledge of style and fashion," Vulture reports.
Details are scant, but we're hoping that Swank can class up our current mental picture of an '80's-style Mall Madness situation.