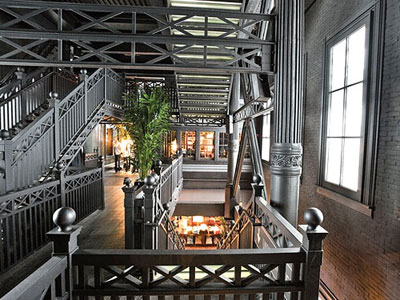 Hollister
Behold, the "epic"-ness of the new Hollister store.
Rumor has it that the perfume scent emanating from the new Hollister store on Broadway and Houston is starting to upset its Soho neighbors -- so much so, in fact, that someone has reportedly dropped a stink bomb in the store in protest.
The New York Post today reported that the stink explosion was set off by a "frustrated protester," but it may not be working since, well, maybe the smell is better than the sticky-sweet cologne bonanza happening in front of the storefront. We can personally attest that the scent is pretty assaulting -- tempered only by the distracting presence of half-naked men positioned outside the entrance -- and regardless of whether Hollister is intentionally pumping the perfume out of the store (a spokesperson denied they were doing anything of the sort, according to the Post), it's got to be starting to become a nuisance for its posh neighbors.