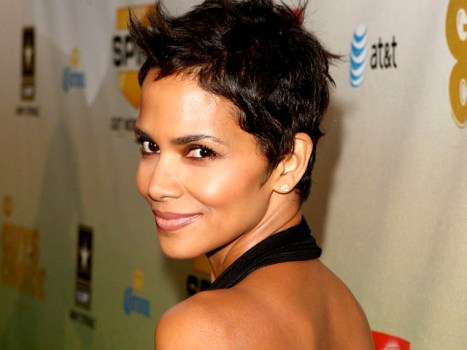 Getty Images
Actress Halle Berry and model Gabriel Aubry are expecting their second child according to Life & Style Magazine. Berry, 43, is three months pregnant and is "overjoyed" according to an insider close to the couple. Halle's first baby was conceived through in vitro fertilization and she is pregnant this time through artificial insemination.
We all know that creating a signature perfume is the new black, and the latest players to enter the game are Halle Berry's second scent, "Pure Orchid" in February and Maison Martin Margiela's debut "Untitled".
Berry's Pure Orchid consists of a rich fruit blend, along with sequoia, patchouli, jungle flower and Masdevallia orchid. The second scent endeavor for Berry, Pure Orchid follows her eponymous first perfume, which stayed in the top three mass market women's perfumes for six months. Pure Orchid is anticipated to pull in $10 million in sales its first year.
Meanwhile, at the other end of the spectrum, Maison Martin Margiela will debut the aptly named "Untitled" perfume by L'Oreal into its repertoire. The anti-star lets his work speak for itself, completely hiding his persona in this case as well, relying on the scent to prove itself. The formula is described as floral, woody and green. Unlike the ubiquitous celebrity perfumes of the day, Untitled will debut quietly at Colette January 25, with hopes of spreading organically slowly and surely.