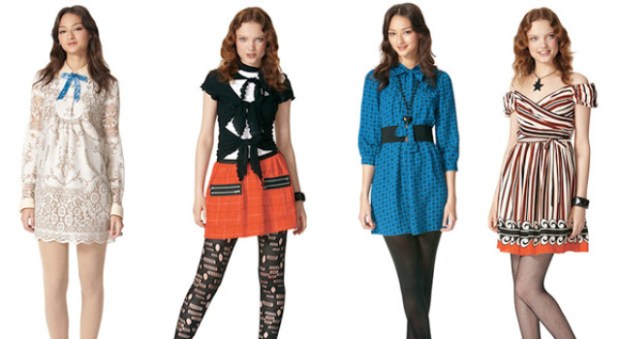 Courtesy of Target Corporation
Anna Sui's new Gossip Girl-inspired collection asks: Are you a Blair or a Serena?
Because the rest of the country gets to shop Target's Go International collections in the way in which the fashion gods intended, Anna Sui's collection will pop up a shop on Fashion's Night Out September 10 (AKA prior to the nationwide and online release) to give New Yorkers a fighting chance.
The collection, inspired by the island's own fictional tricked-out teenagers on Gossip Girl, will be available at the shop through September 12, so tell your suburban-based friends and family they're off the hook for picking up pieces of their local non-picked-over selections.