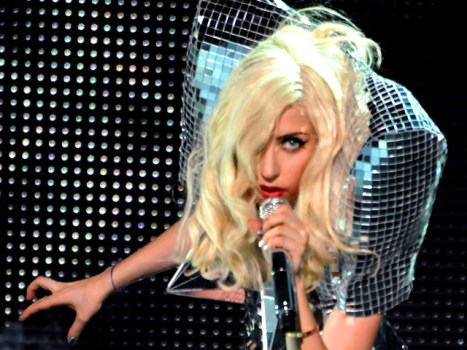 FilmMagic
One of 2009's biggest names is about to be the biggest name in 2010. Lady Gaga's NYE bash is the hottest ticket for ringing in the new year.
After a stunning turn in a see-through red lace bodysuit at the Marc Jacobs/Visionaire party last year, WWD reports that red carpet sensation Lady Gaga will take headline amFAR's annual gala fundraiser the night before Fall 2010 fashion week kicks off.
It's hard to overemphasize what a sensation Gaga has become within the fashion community, and we have a feeling that her presence at the kick-off of Fashion Week likely means the star will be attending more shows this season. (For Spring 2010, she mostly sat in on Marc Jacobs' show).
The amFAR shindig will host a slew of other A-listers like Sharon Stone, Carine Roitfeld, Meryl Streep, Diane von Furstenberg, and Donna Karan; and Rufus Wainwright will also perform some of his Judy Garland ballads. Best of all, Elton John will be honored at the festivities, making us drool at the prospect of a Gaga/Elton John mash-up.