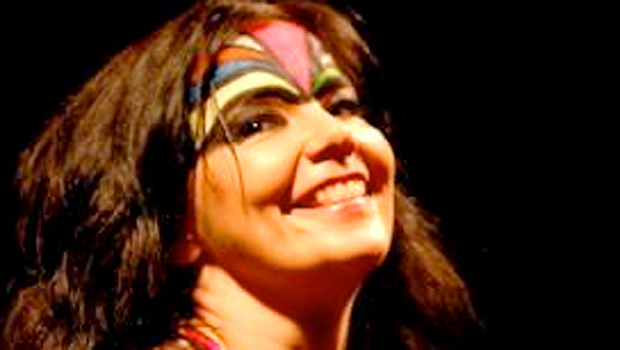 Oh Bjork, you lovable loon!
Bjork's working relationship with French auteur Michel Gondry began in 1993, with the stunningly trippy "Human Behavior" video. It continues here with a similarly trippy clip for "Crystalline," the eighth music video of Bjork's that Gondry has directed. Set on what appears to be the surface of the moon, the handmade video alternates between colorful, simply animated drawings and low-budget, campy space graphics, and ramps up for a seriously luminous percussion-induced freakout around the three-minute mark.
"Crystalline" is the first track off Bjork's upcoming Biophilia, a multimedia project that will match 10 original songs to a suite of unique iPad apps. The iPad has attracted artistic interest before -- recall Damon Albarn's most recent Gorillaz album, The Fall, composed exclusively on Apple's wonder-device -- but the Icelandic singer-songwriter's project seems like a considerably more ambitious effort. Biophilia is due out on Sept. 27 through Nonesuch Records and Bjork's own One Little Indian imprint.