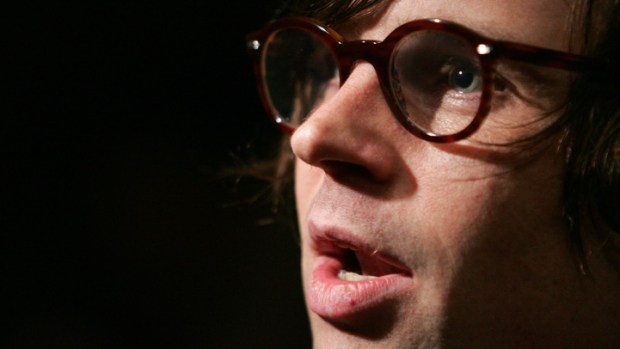 Getty Images for IMG
NEW YORK - FEBRUARY 05: Musician Ryan Adams poses backstage at the G Star Fall 2008 fashion show during Mercedes-Benz Fashion Week Fall 2008 at Gotham Hall on February 5, 2008 in New York City. (Photo by Bryan Bedder/Getty Images for IMG)
In the aftermath of 9/11, many musicians naturally took to their art to channel their justified feelings of grief, fear, and anger (Bruce Springsteen's The Rising certainly stands out). Oddly enough one of the best musical "tributes" to what was lost that day was never intended to be perceived as such: Ryan Adams' "New York, New York."
Included on Adams' second solo LP Gold (a record that was scheduled for release on Sept. 11 of 2001), and written long before the attacks, the song's true lyrical context is meant as a lament over an ex-lover. Somewhere along the way it became a fitting love letter to the city itself.
To make things even more unintentionally dramatic, Adams shot a music video for the song on Sept. 7, with the Twin Towers featured prominently in the background.
A few days ago the ever-prolific singer/songwriter stopped by WNYC and took some time to discuss the song's origin and unexpected significance, even taking some time to play a beautifully stripped-down rendition of the song on the piano. You can take a listen to the conversation and performance below, as well as the original version's music video.