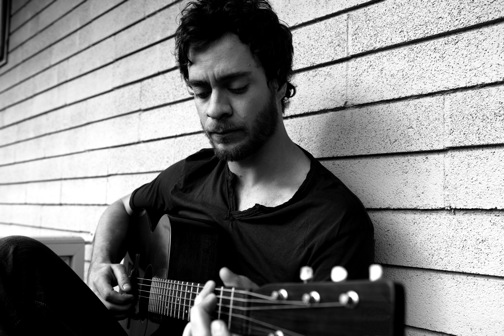 Marina Chavez
Get on the giving train early as you soak up lots of rootsy sounds at the 6
th
Annual Holiday Cheer for 'FUV on December 6 at the
Concert Hall at the New York Society for Ethical Culture.
On the bill: Soul-folk singer-songwriter Amos Lee (who played the very first Holiday Cheer event back in 2004), Cali bluegrass purveyors the Punch Brothers featuring Nickel Creek's Chris Thile (who doesn't love a mandolin?), bluesy Brooklyn-grown special guests Citizen Cope, and the Secret Sisters, whose honky-tonk-infused vocal harmonies we've been spinning of late (their just-out self-titled debut album is produced by T-Bone Burnett, who knows about these things).
Tickets, starting at $52 and capping out at $507 for the full VIP package, go on sale today at 10AM through Ticketmaster. Proceeds go towards supporting a 60-year-old New York City institution: The little radio station that could, the non-commercial WFUV (90.7 FM; we stream it at wfuv.org), one of the only stops on the city's dial that truly transcends genre in favor of just plain good music. They deserve your cash, and besides, the ticket is tax-deductible.
The 6th Annual Holiday Cheer for 'FUV with Amos Lee, Citizen Cope, Punch Brothers and the Secret Sisters at the Concert Hall at the New York Society for Ethical Culture; 12/6, 8PM. Tickets here.
What I'm listening to: Big River – The Secret Sisters