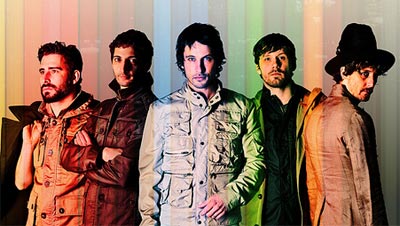 The Sam Roberts Band
Who: Montreal singer/songwriter Sam Roberts gets ready to drop his fourth album (though the first under the "Sam Roberts Band" moniker), Collider, May 10 on Zoë/Rounder Records, right after which you can catch the crew playing May 18 at Bowery Ballroom at the start of their North American tour. Check out their video below, which offers a peek into Collider's recording sessions in a montage of home movies put together by members of the band.
Reminds us of: There's a little bit of everything in this catchy-as-crabs song – crazy brass, Afro-funk (you can thank Roberts' South African roots for that), and a whiff of Eagles.
Download this: The Last Crusade mp3, via SoundCloud