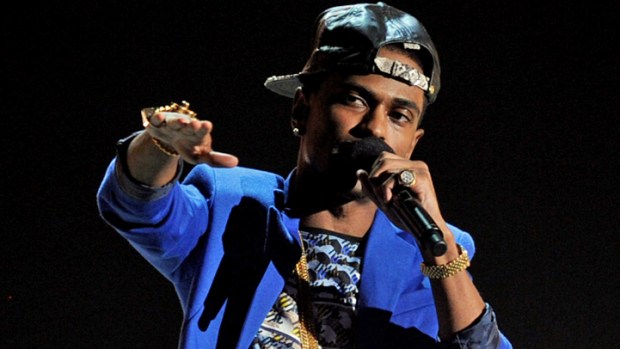 Getty Images
LOS ANGELES, CA - JUNE 26: Singer Big Sean performs onstage during the BET Awards '11 held at the Shrine Auditorium on June 26, 2011 in Los Angeles, California. (Photo by Kevin Winter/Getty Images)
Big Sean had a few surprises at the New York City stop of his Finally Famous tour Sunday night.
He brought out Kanye West to perform "Marvin Gaye & Chardonnay," and then debuted a new track "All I Know."
"It's fresh out the studio -- I ain't even played it for nobody," he told the crowd at the Best Buy Theater.
The tour heads to Lancaster, Pa. on Tuesday, Pittsburgh on Wednesday and Norfolk, Va. on Friday. Go here for a full list of shows.